Current Members of the Executive Committee
President: Alan Thomas
Vice President: Dean Hewson
Treasurer: Tony Krizan
Members: Bea Vann, Linda Trompf, Emma Baldock, Peta Harbour, Karen McKernan and Isabel Moss.
Alan Thomas – President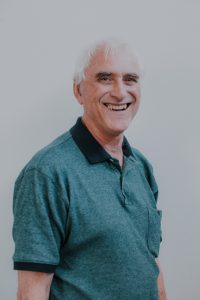 Alan has been a member of HCCA for over 10 years. He has a PhD in Analytical Chemistry and worked for 5 years as a pharmaceutical chemist with the Commonwealth Health Department.
He has been a member of the Executive Committee since September 2016 and was elected President at the 2018 AGM. He is also the Chair of HCCA's Consumer Participation Committee.
He has served on a variety of ACT Health Committees. These include the Program Control Group for the Health Infrastructure Program (HIP) for the Canberra Hospital and ACT Health's Medical and Dental Appointments Advisory Committee. In 2020 Alan was the Chair of the Canberra Hospital Expansion Project (Formerly Spire Project) Consumer Reference Group and a consumer representative on the Canberra Hospital Expansion Project Control Groups.
He believes HCCA is making a significant contribution to health care in the ACT, and that in general there is a good working relationship with ACT Health. He would be keen to ensure this continues. In his role on both the Executive Committee and the Consumer Participation Committee he is interested in the continual evaluation of how members can best participate in the work of both HCCA's internal committees and reference groups and ACT Health committees. He is also interested in continuing the discussion both within HCCA and with ACT Health, on how whether HCCA could take a more advocacy role, particularly for the management of patients in hospital, and if so, how that could be achieved.
Dean Hewson – Vice President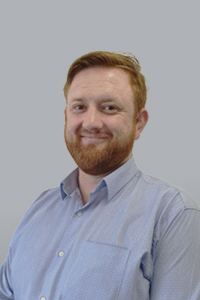 Dean is a health consumer and passionate advocate for more empathetic, helpful and digitally enabled health systems with people at their heart. He has professional experience across policy, design, management, communications and IT, and has previously worked as a Policy Adviser at the Consumers Health Forum of Australia.
Dean joined the Executive Committee in 2020 and is currently the Consumer Representative on the ACT's Digital Health Record Clinical Steering Committee.
Tony Krizan – Treasurer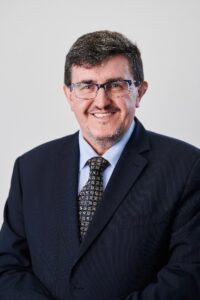 Tony Krizan, FCPA, is a senior public servant with extensive experience across a number of industries and featuring 32 years in the public sector across a broad range of policy, program and corporate roles in the Finance, Employment, Education and Training and the Health and Ageing portfolios.
Tony also has extensive experience on governance, audit and risk committees across government and the professional and community sectors.
Bea Vann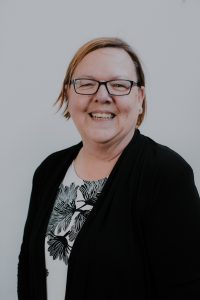 Bea has been a member of HCCA since 2016 and joined the Executive Committee in 2018. She is also a member of the Health of Older People Consumer Reference Group.
Her background is in community aged care. Bea began her career in aged care in 1998 as a Home Care Personal Assistant and by 2006 she became the coordinator of the program and coordinated a total of up to 70 clients and 20 staff in Queanbeyan. She worked with Red Cross for 4 years within Ages Care before taking on an Aged Care Advocacy Role with ADACAS early in October 2020.
Bea would like to understand and be more mindful of the services that are provided to older people in our community who are in a hospital/health care setting and to make a difference when required, if she can.
Linda Trompf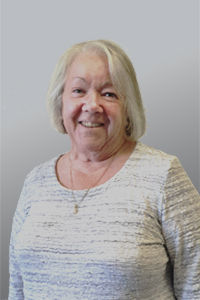 Linda has a background in health with more than 30 years' experience in both direct service delivery and as a senior policy officer in the ACT Health Directorate. Linda has always been committed to focussing on the needs of consumers at both the individual and systemic level.
After retiring from full-time employment Linda joined HCCA in 2015 to seek ways to continue to represent consumer needs and advocate for consumer empowerment and partnership in the health care sector. Linda is the current chair of the HCCA Health Policy and Research Advisory Committee (HPRAC) and is a member of the Quality and Safety Reference Group. She also represents HCCA on the Canberra Health Services Blood Management Committee and the BreastScreen ACT Consumer Reference Group.
Emma Baldock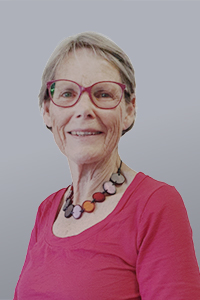 Emma has a background in health in clinical service delivery, health counselling, education, community development and health professional regulation. She has always had a passion for the provision of responsive health care from individual, professional and quality healthcare delivery perspectives.
Now retired from working in clinical roles she joined HCCA to bring her experiences both as a provider and consumer of health services to contribute to advocacy and consumer empowerment and the vital work of HCCA. She has served on several health advisory committees and is currently a Practitioner Member of the Nursing and Midwifery Board of Australia ACT.
Peta Harbour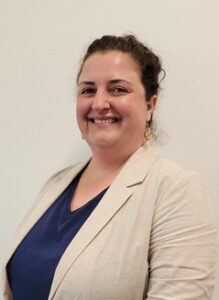 Peta joined HCCA in 2021 and has a background in nursing, specialising in emergency care, chronic illness management, and health professional education. Peta is a zealous advocate for the essential nature of the consumer experience, autonomy in decision making, and equitable access to services. Peta is a Board Member of the Nursing and Midwifery Board of Australia for the ACT.
Peta is passionate about providing a voice for consumers by participating in health service planning and policy development; this involvement has broadened her perspective of the impact of the nursing industry and the long-term impact of decisions on the community and patient safety.
Isabel Moss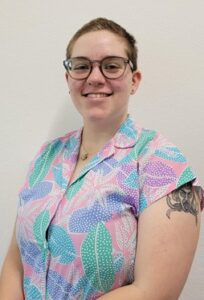 Isabel Moss is a young, Queer advocate for equity in health policy, with a strong background in the disability space. Isabel is the Secretary of Women with Disabilities ACT and the Co-Founder of the Rainbow Bee-Eaters LGBTIQA+ Group, a community group connecting Queer Canberrans to community and providing a safe space for outdoors activities and bird conservation.
Isabel is in her final year of a double degree in Science (majoring in Genetics) and Arts (majoring in Sociology) at the Australian National University, with a focus of empowering disabled people in medical policy and healthcare.
Isabel has advised major organisations on their Queer and disability policies, and spearheaded major policy reform including the transgender inclusivity policy that is currently utilised by the ANU Queer Department.
Isabel has also worked in pastoral care positions at ANU, and as the Human Relations Officer for the Canberra Students Housing Cooperative. Her current work portfolio focuses on fundraising and donor engagement for major NGOs at Community Shapers.
Karen McKernan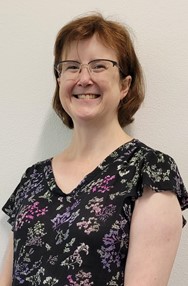 Karen joined the Executive Committee in 2021 and has been a member of the Health Care Consumers' Association since 2016.
She currently works in the community sector for an organisation that supports people with mental illness and is passionate about helping others. Prior to her current role, Karen worked in several public service roles for over 14 years and spent about 6 of these years working on health policy.
Through her own and her family's various illnesses and injuries, she has had extensive experience of the health system in the ACT and New South Wales and brings this perspective to her role on the Executive Committee.