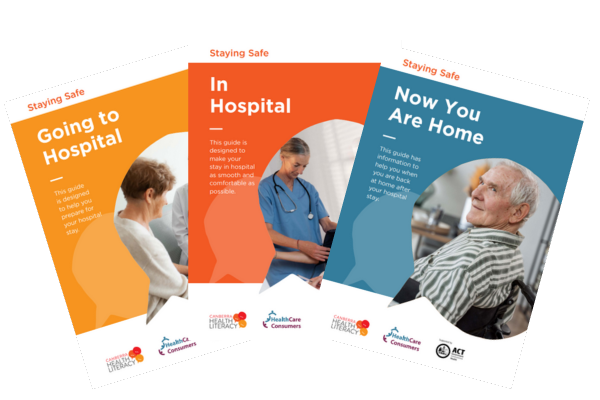 Health care in Canberra is usually very safe and high quality. But things can go wrong, even in the best health service. There are things you can do to prepare for a hospital stay and work with staff to keep yourself safe.
HCCA has worked with consumers in the ACT to adapt three guides for people going into hospital. These guides are designed to help you stay safe before, during, and after your stay.
They cover:
Your rights and responsibilities
Tips to help you prepare for your stay
Tips on being involved in your care
Some common safety issues and how to prevent them
What to do when you go home
Useful contacts
Download the booklets
*NEW* 8 Steps to keep yourself safe
These resources also include an A4 tipsheet with quick tips on staying safe in hospital. We will be publishing several translated versions soon.
Download the English tipsheet.
Acknowledgements
These resources were adapted from Western Australian Department of Health 'Patient First' resources. HCCA thanks all those who contributed to these adaptations.
This work was supported by the ACT Health Directorate as part of the Community Health Literacy Project.