Inductions
It is important for committee chairs and secretariats to organise an induction before their first meeting and add consumer representatives to the distribution list of the committee. This allows the consumer representatives to be introduced to the business of the committee before they begin.
The induction is a great opportunity to chat about how the chair or organisation see the role of a consumer representative bringing value to the committee to ensure everyone starts on the same page. The induction is also a good opportunity to complete all the required paperwork, including reimbursement and confidentiality forms. You can find an overview of what to include in the induction below.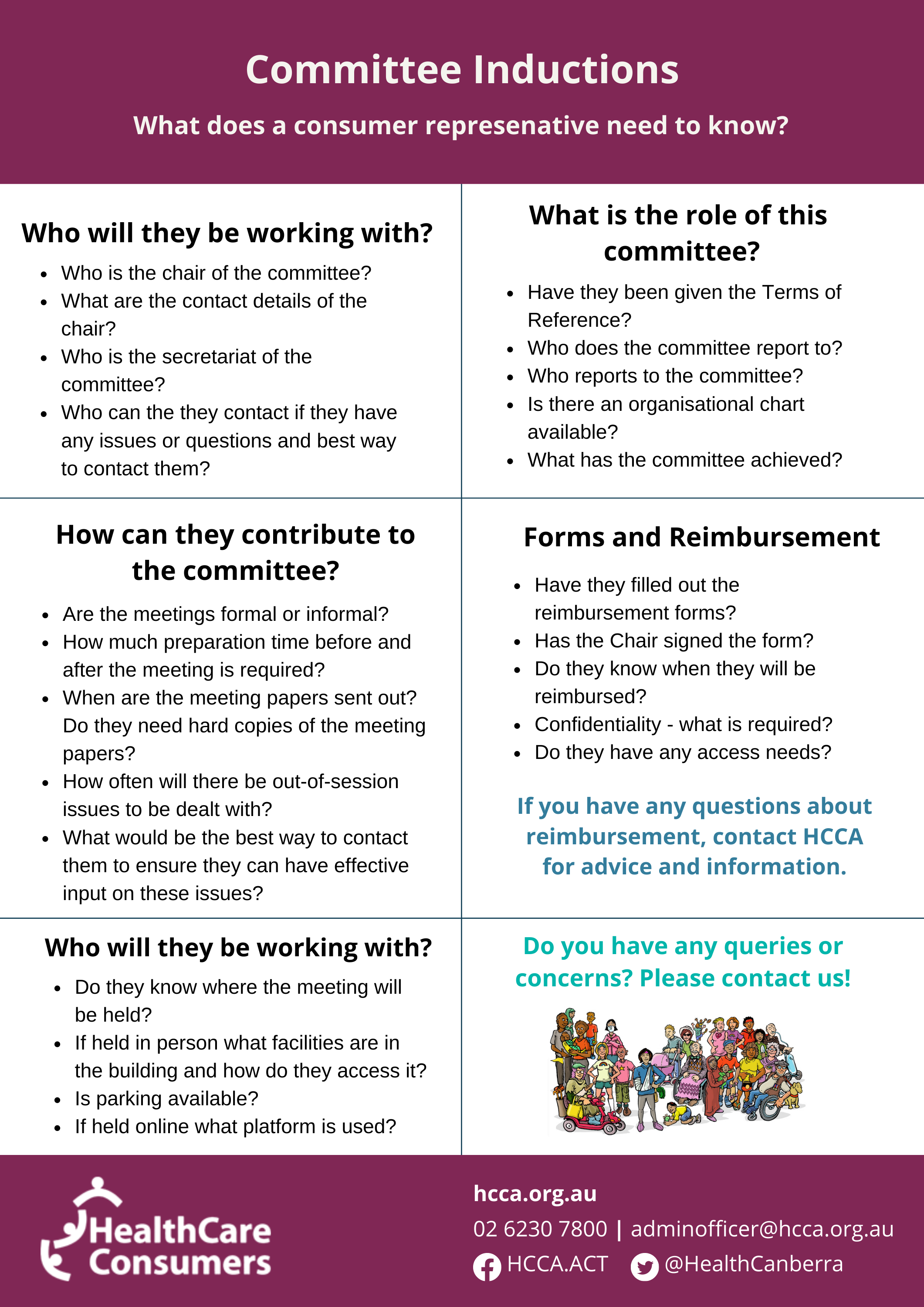 Download this handout and other useful resources from our resource library.
Reimbursement
Consumer and community participation in HCCA activities is voluntary. We recognise that consumers should not be out of pocket in order to participate in improving the health care system.
We recommend that consumers are reimbursed by health services for any activities undertaken as consumer representatives. We recommend that reimbursement is in line with ACT Health's Consumer, Carer and Community Representative Reimbursement Policy.